Watch
The location of this stock photo is from one of my parents sustainable gardens on their property in the Mount Lofty foot hills; South Australia.
THE Oriental Garden, complete with raked gravel paths and edged with cream stone, curves its way around the life size bamboo bridge which arches its way across the dry pebble creek. In the winter months the creek is filled with water, and Tilli likes to float milk cartons in it. Most of the trees in this garden are deciduous which allows enough light to flow down through the lower canopies to allow the the rambling rose bush and native irises to prosper.
This garden is the one I am most proud of my parents for designing, creating and maintaining.
[LOCATION: The Terraces, Onkaparinga Hills, South Australia. October 2011.
......................................................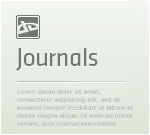 FAQs + RULES - Updated!![Previous Update: July 29th 2012]

Required reading!

:new:
:bulletpink: When saving an image(s) well in-advance of using it in your art:
- please PLEASE check back on the rules for that image(s) before uploading it for commercial/printing purposes.
- In some cases the image may have been removed due to copyright reasons.

:bulletpink: The Vintage Photos, do not require a credit to my account, UNLESS they are from my families personal collection.

:bulletpink: For my decorative stock-art and other non-vintage resources

Please:
C R E D I T + L I N K + N O T I F Y Of use.
This means:
1. You MUST CREDIT my account :devbeinspyred:
2.
CREDIT + LINK + NOTIFY
By using this image in your art you
accept to abide by these rules.
......................................................